Project Overview
The Rationale behind the Project: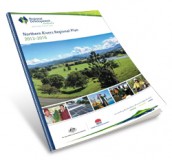 Building on the foundations of the Northern River Region:
The AG Network Project draws on the research and statistics compiled by Regional Development Australia – Northern Rivers (RDA-NR) in the Northern Rivers Regional Plan 2013-2016.
The AG Network Project endeavours to work towards building on the vision, goals and priorities of RDA-NR outlined in the Regional Plan.
The quote by Dr Ian Tiley (Chairman of RDA-NR 2016) taken from the Northern Rivers Regional Plan 2013-2016,  best sums up the great need to seek out new ways to work together to build and strengthen the communities in which we live.  Referring to the regional plan, he said,
" This is a plan for everyone in our region. The desired outcomes will not be achieved by organisations or individuals working in isolation, they will need the collaboration, co-operation and determination of many people from all walks of life"
Northern Rivers Network
The Regional Community Project: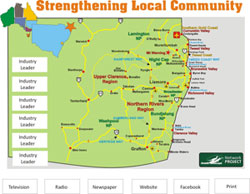 Name of Project:
Community Network Project in the Northern Rivers Region.
Name of the Region: Northern Rivers
Website Address: community.good4global.com
Register your NFP: click here
Shire Regions:
Tweed Shire
Byron Shire (Case Study Model)
Ballina Shire
Lismore Shire
Kyogle Shire
Richmond Valley Shire
Clarence Valley Shire
Raffle Prize Pool: TBA
Monthly Community Voucher Draw: 20 x $50
Media Draw: $500 Newspaper Voucher
Theme: YOU support LOCAL BUSINESS – LOCAL BUSINESS supports YOUR COMMUNITY – YOUR COMMUNITY supports YOU!
If you would like to become involved with this project please click here
Using the Software
Building the Network with G4G Software:
G4G Television Commercial
The benefits of using the G4G Software:
1. The software program is fully compliant with all regulatory and legal obligations in the States and Territories it is operating.
2. All administration, permit applications, legal obligations are undertaken by Good4Global. The affiliate only needs to concern themselves with sales and promotion.
3. The software is designed specifically for e-fundraising, to make it easier to promote, easier to monitor and manage, and more effective in terms of the financial outcome.
4. The methods are proven and the platform robust.
5. Anyone with an internet connection can purchase a fundraising product from your club anywhere in the world.
6. The software has an added feature for NFP fundraising co ordinators to sell tickets at a function or event and collect the cash.