Building the Network with G4G Software:
G4G Television Commercial
The benefits of using the G4G Software:
1. The software program is fully compliant with all regulatory and legal obligations in the States and Territories it is operating.
2. All administration, permit applications, legal obligations are undertaken by Good4Global. The affiliate only needs to concern themselves with sales and promotion.
3. The software is designed specifically for e-fundraising, to make it easier to promote, easier to monitor and manage, and more effective in terms of the financial outcome.
4. The methods are proven and the platform robust.
5. Anyone with an internet connection can purchase a fundraising product from your club anywhere in the world.
6. The software has an added feature for NFP fundraising co ordinators to sell tickets at a function or event and collect the cash.
The Audit Trail:
• Full audit trail of all purchase activity is logged for the user and administrator.
• All transactions are over secure connection.
• Secondary email audit trail is used at customer, administrator and global layers.
• All sales are either conducted or tracked online and are centrally managed.
• System sends notifications of each sale to the purchaser and the administrator.
David Smith – Director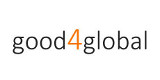 Good 4 Global Limited is a 'not for profit' organisation
ABN 48 603 492 922
Good4 Global Limited is a registered fundraising organisation licensed by Government.
Charitable fundraising Licences are CFN/23655 and CFN/23566
Art Union Operated under Permit number (GOCAU/1672).
W: click here
Register your Not for Profit Organisation (NFP):
click here to register your NFP.