The Community Voucher draw will take place each month in each Shire.
Vouchers will be purchased from the local businesses in each Shire. If businesses donate a voucher to the campaign, the business will go into a draw to win a media voucher for $500 to use with the local media agencies.

There will be 20 x $50 community vouchers to WIN each month in each Shire. The vouchers can then be used in the Shire of the participating businesses.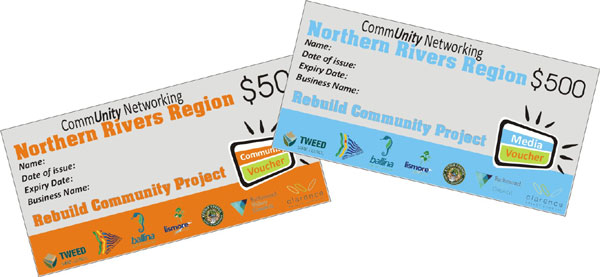 Business categories involved in the community voucher draw ;
Retail, Restaurant & Food, Clothing, Hardware, Education, Entertainment, Hair & Beauty plus more …